Irrigation
Maintain a thriving environment, with ease.
---
An efficient irrigation system is essential to protecting and maintaining the investment you've made in your lawn, shrubs, trees, and flowers. Custom designed to keep your property healthy, green, and thriving, our scientific delivery systems take the guesswork and labor out of the equation to provide custom, state-of-the-art solutions to all of your irrigation needs.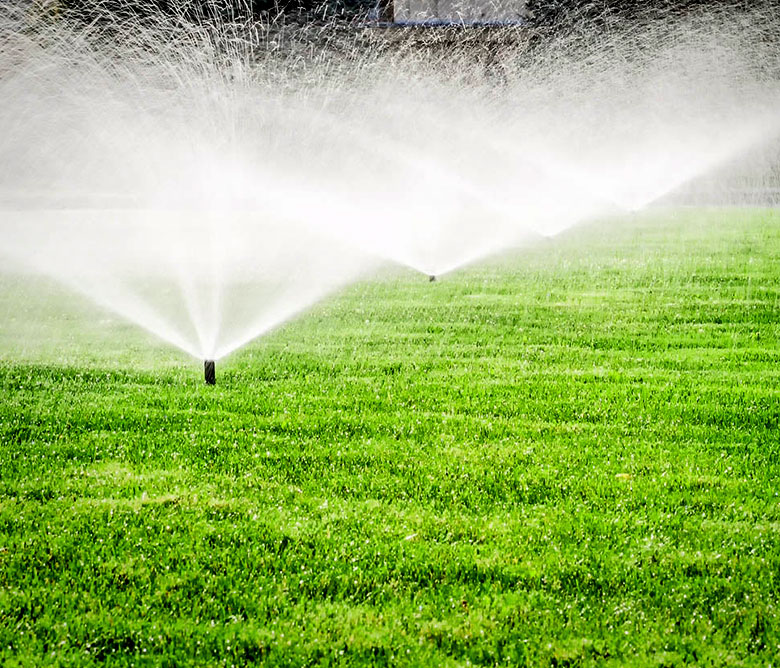 Installation
---
After careful analysis of your property's unique needs, our irrigation specialists customize a scientific system utilizing premier technology and products. Our skilled team can create completely new systems or work within your existing system to ensure peak functionality. We offer easy to use "smart" irrigation controllers that integrate with your devices and automatically adjust your system for real-time weather conditions. Our approach optimizes your irrigation system by carefully balancing water conservation concerns with achieving maximal landscape health.
---
Service / Maintenance
---
Our specialists expertly repair any issues that may arise.
We carefully perform maintenance checks to ensure that your irrigation system is working correctly. Maintaining efficient irrigation throughout your property occasionally requires modifications, additions, and renovations to your system. We evaluate factors that may affect your system, such as newly hardscaped areas or areas of new plantings, then complete the necessary adjustments and updates to keep everything functioning at an optimal level.
---
Water Management
---
We monitor any changes to your landscape that may affect your system and keep a close eye on water conservation to make sure that your system is utilizing the appropriate amount of water. Our team analyzes weather factors—such as temperature and humidity—and studies the characteristics of your lawn and plantings—including shaded areas and new vs. established plants—to determine the correct water levels and schedule. Our management and monitoring services take a custom, mindful approach to achieving maximum water efficiency for your entire irrigation system.
---