Lawn Care
Attain the aesthetic you've desired.
---
Our fine turf management approach provides an elevated level of care and management. We'll create a custom program, tailored to ensuring that your lawn is healthy, protected, and thriving. Offering both traditional and organic programs, we carefully tend to your lawn to ensure that its health and beauty are maintained throughout the growing season.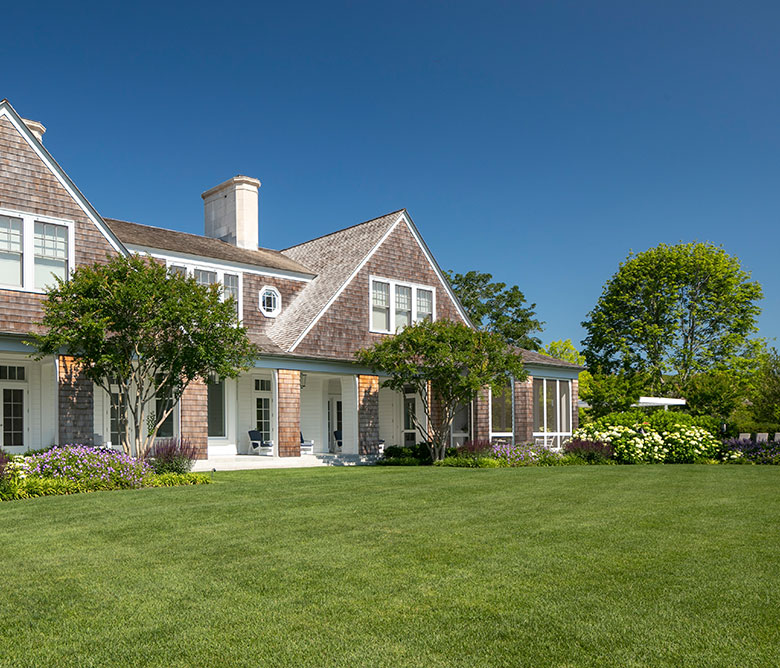 Fertilization and Soil Care
---
A healthy lawn starts with healthy soil.
Our team's extensive knowledge of fertilization and soil care products and strategies provide customized solutions for achieving optimal health and appearance.
---
Weed Management
---
Keeping invasive species of weeds at bay is essential for maintaining the health and beauty of your lawn.
Our weed management programs are applied pre- and post-emergent to keep your lawn looking its best.
---
Insect and Disease Management
---
Our proactive suppression programs effectively target and treat insects and disease.
Taking a comprehensive approach to identifying and resolving issues, our professional team creates tailored treatments to prevent potential damage to your lawn.
---
Aeration and Overseeding
---
Aeration and overseeding repair the damage done by overuse and soil compaction.
Aeration increases the proper flow of water, nutrients, and oxygen, and improves rooting while overseeding ensures even grass coverage and boosts your lawn's overall health and vitality.
---