Tree Care
Achieve optimal health and beauty.
---
Providing comprehensive, high-quality tree care services, our certified arborists develop and maintain scientific care programs that professionally safeguard and preserve your investment. Through our customized system of evaluation, diagnosis, treatment, and maintenance, our programs deliver the highest level of care.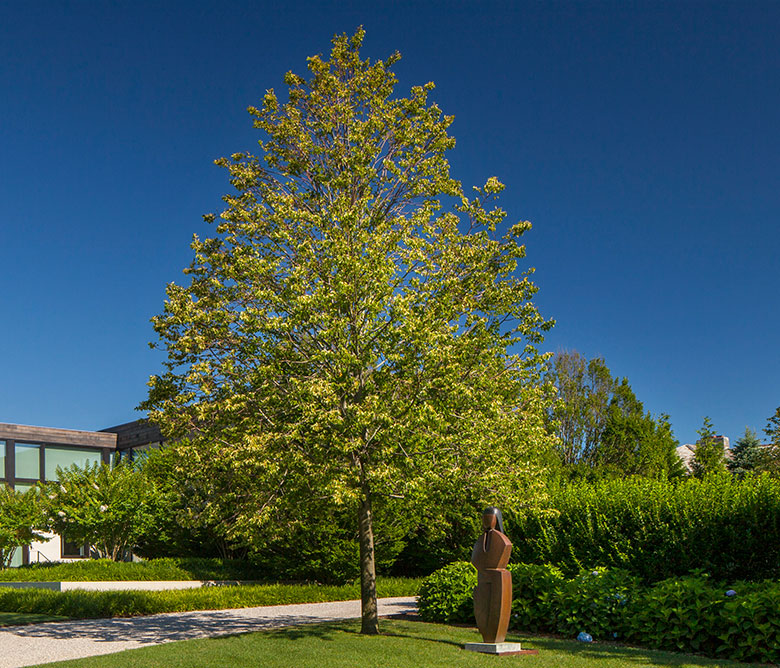 Plant Health Care
---
Insect and Disease Management
Protect from potential threats with our professional plant health care services. Our programs are specifically designed to prevent and treat common issues of infestations and disease that can affect the health of your property's plants, trees, and shrubs.
---
Fertilization and Soil Care
---
Healthy trees begin from the ground up.
Our fertilization and soil care programs utilize the finest products and techniques to enrich and revitalize your trees and shrubs, keeping them in optimal health at every stage of life.
---
Cabling and Bracing
---
After inspecting the structure of your trees and evaluating the need for supplemental supports
Our certified arborists install and maintain professional cabling and bracing systems that reduce strain, maintain balance, and protect against stem failure.
---
Ornamental Tree and Shrub Pruning
---
Professional pruning improves the form and structure of your ornamental trees and shrubs.
Highly beneficial to enhancing health and aesthetics, pruning also increases longevity by managing growth to prevent potential limb and stem failure.
---
Deer, Tick, and Mosquito Management
---
Protect the health of your friends, family and pets.
Control the presence of deer, ticks  and mosquitos on your property with customized treatment schedules. It will effectively repel and reduce pests to protect your landscape and personal wellbeing.
---